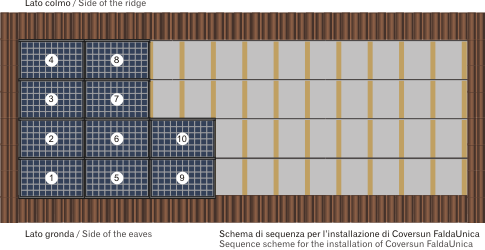 With the innovative patented system, the installation of Coversun FaldaUnica is simple and quick as the laying of a tile.

A series of aluminium extruded profiles guarantees the anchorage of the system to the covering.
Some articulated joints are hooked up in horizontal way and are fixed to the battens of the roof at a predefined pace. Thanks to this quick installing system, each single component of the solar covering can be easily replaced, reducing considerably the costs of the eventual maintenance.